BearingPoint
HIGH STREET RETAIL'S NO 1 SUPPLY CHAIN PARTNER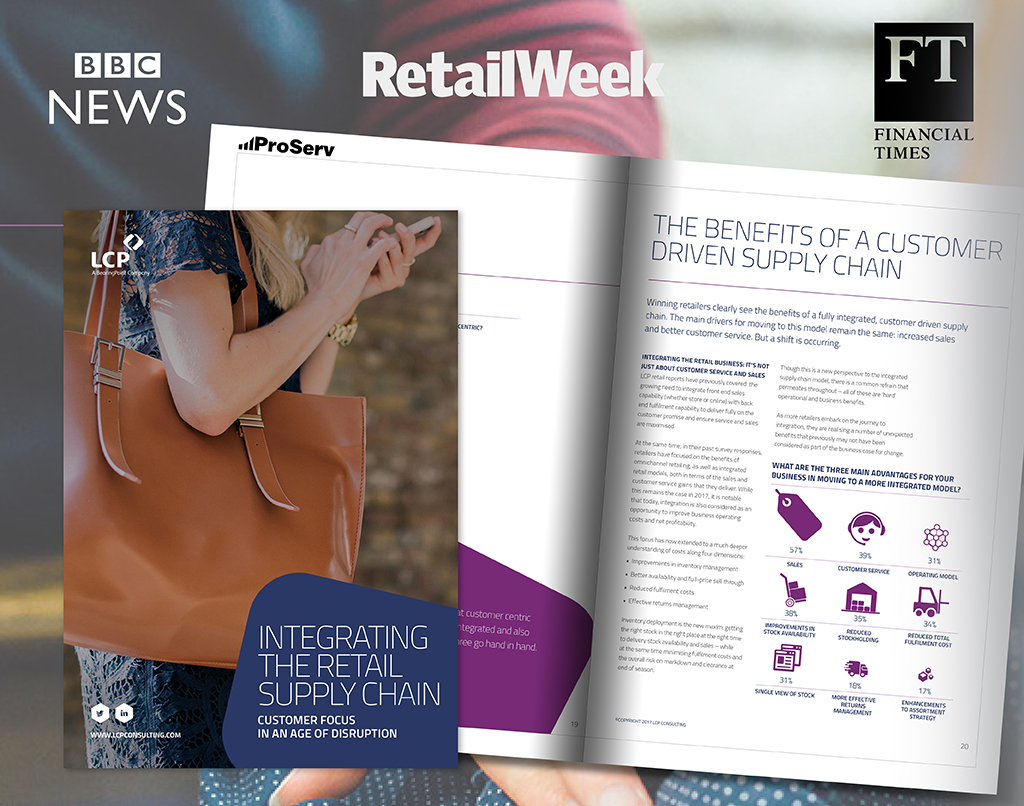 With over 30 years' experience in supply chain and logistics, LCP Consulting was a leading specialist in customer-driven supply chain management, which was acquired my management and technology consultancy, BearingPoint in 2017. We started working with LCP in 2009, and the annual campaign targets have been achieved each year since – with regular hits in top tier press including The Times, The Financial Times, The Daily Telegraph, and BBC News Online.
In 2012 we developed a PR & content marketing campaign to support LCP's ambition to grow their retail practice and strongly position the consultancy as High Street retail's no. 1 supply chain partner.
By the time of the BearingPoint acquisition, LCP's retail practice was offering advice to the UK's largest retailer, six of the top 10 UK retailers, and a number of top 50 European retailers.
John Lockton, Managing Director, LCP Consulting, said:
"Your proactive approach to identifying opportunities and positioning LCP as the experts has delivered highly targeted results. Campaigns have continued to exceed our joint targets for positioning LCP in the press."
Building brand recognition in UK retail
In 2013 we helped develop, write, design and launch the LCP Omnichannel report. Launched at the Retail Week Supply Chain Summit, this report achieved widespread retail media coverage including in the most read titles in the sector such as Retail Week and Retail Systems.
In 2014, the report was launched to 80 retail delegates at the World Retail Congress. Media coverage increased by 30%, and as a result LCP Consulting were invited to speak at Retail Week Live, the single largest gathering of retail leadership in the UK. This opportunity led to a meeting with a major supermarket chain.
In 2015, the report was launched before Black Friday to maximise impact. Coverage levels more than doubled with three live BBC interviews with LCP retail partner, Stuart Higgins. Journalist requests were up 80% on the previous year.
Following the acquisition in 2017, we have continued to work with BearingPoint.
In 2018 we launched the report, Integrating the retail supply chain, and promoted Christmas present returns data, which featured in over 20 publications in early 2018, including the Daily Telegraph, BBC News Online, Drapers, Essential Retail and Retail Week.