Alternative Business Funding (ABF)
FORCING CHANGE IN SMALL BUSINESS FINANCE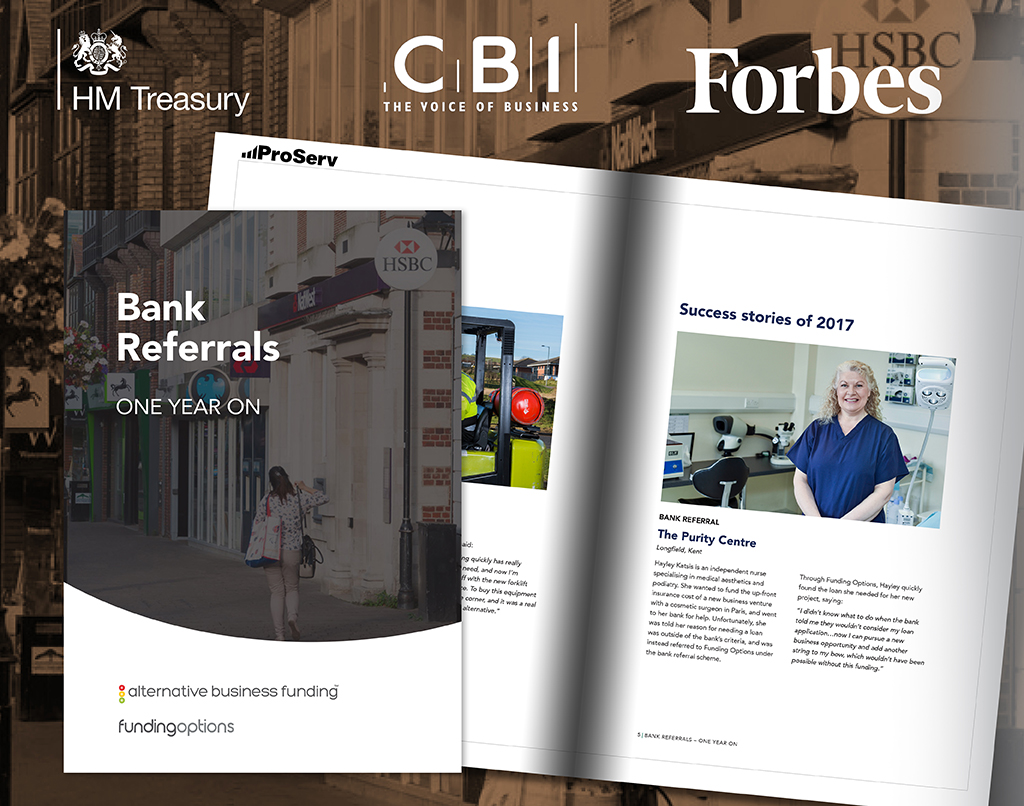 In 2012, The Breedon Report recommended a 'signposting' system in which banks would redirect business customers turned down for funding towards the alternative, non-bank sector. However, given increasingly stringent regulations, banks remained reticent to do so. A combination of innovation from alternative funders and government intervention was required.
Clifton Asset Management took up this challenge, bringing together non-bank finance market leaders to launch Alternative Business Funding (ABF) – a platform designed to signpost SMEs to the most appropriate sources of alternative funding.
We were brought in to launch ABF and create media noise around the need for legislation to force the banks to refer to alternative funders when they could not lend to a customer.
Kevin Peake, Group Marketing Director, ABF and Clifton Asset Management plc, said:
"In just a few months since launch, Alternative Business Funding (ABF) has dominated debate on this high-profile area through clever use of PR and opinion forming strategies. The Google ranking and associated PR coverage are testimony to the success of the campaign."
Our impact was immediate:
On launch day, the then Business Secretary, Vince Cable, told a prestigious finance industry audience: "The launch of a portal [ABF] that redirects people who are turned down by one lender is an advance."
Within three weeks, media coverage reached 145 million business readers. 84% of launch coverage carried the key message.
Online media exposure helped ABF rank 1st on Google for 'alternative business funding'.
The portal gained widespread recognition from key influencer groups – e.g. CBI, BIS.
On 6th August 2014 the Treasury announced that legislation would be introduced, and this received Royal Assent in April 2015. The Bank Referral Scheme was launched in November 2016 and ABF were chosen by HM Treasury as a designated platform in November 2017.
Our PR campaign reached the finals of the CIPR Pride Awards.